Broccoli is an edible green vegetable that is in the cabbage, cauliflower and kale families that originated in Italy around 2000 years ago. Broccoli is in the Brassica family and is the result of careful breeding of cultivated leafy cole crops in the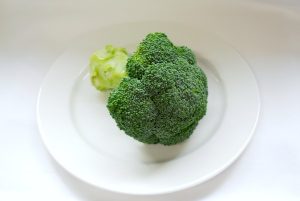 Northern Mediterranean.
There are many ways to cook broccoli including sautéing, steaming, boiling, stir-frying, grilling, roasting or eating it raw. Broccoli loses a lot of its nutrients if boiled therefore we recommend steaming to retain as much of the nutrients as possible. Here is some of Bulmer Farms favourite Broccoli recipes.
Broccoli should be stored in a plastic bag in your refrigerator crisper and can last several days. Select broccoli heads with tight green florets with firm stalks. Avoid floppy heads and stalks or yellowing florets.
Broccoli is high in Vitamin C, Vitamin E and Vitamin K as well as high in dietary fibre, beta-carotene, B1, B2, Folate and Calcium.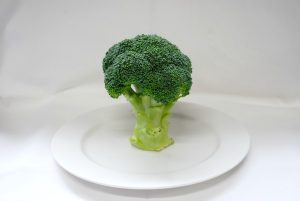 Broccoli is planted via transplanted seedlings. Our broccoli has a head around 10 – 15cm that is large, firm and dark green with thick stalks. It is cut in the paddock, vacuum cooled, packed in Styrofoam boxes and topped with ice ready for transport.
Broccoli is grown by Bulmer Farms and available all year round.